When Hunter Valley local Shakaya was approached to join Huntlee Academy she jumped at the chance.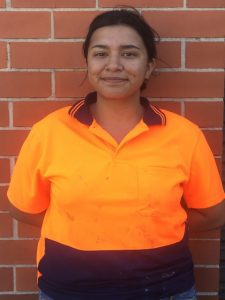 Shakaya previously had her own mowing and yard maintenance business and a love for working outdoors so a position in the fencing team is a great fit.
A standard day might see her drilling holes, sinking posts, grouting, installing panels and painting fences for residential and commercial fencing projects around the Huntlee area.
"I was surprised about the range of opportunities here at Huntlee Academy for people in the Hunter Valley area".
While Shakaya is enjoying her fencing work immensely, one day she hopes to work with animals, become a mechanic or work in a morgue.
To learn more about opportunities at Huntlee Academy, click here.